Packaging Machinery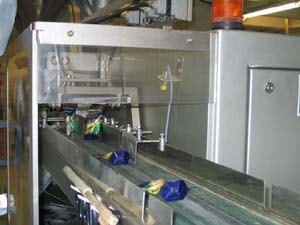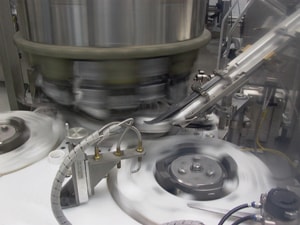 Speed, precision and reliability are crucial to packaging applications. The faster a product can be packaged, the higher the value of the packaging machine. Zero-Max offers several motion control products that will help packaging machine designers achieve higher performance. Designing with Zero-Max components will improve machine speed and ensure that the system is less prone to breakdowns.

Large companies worldwide and across all industries trust the Zero-Max® brand in their high-performance packaging machinery. Our motion control products are designed for high precision and are proven to help packaging machine designers achieve superior performance, especially in high speed and torque registration applications. Designing your packaging machinery with our motion control components will improve machine speed, precision, product quality, and ensure that the system is durable and reliable.
Field-Proven Designs for Packaging Machinery
Zero-Max zero-backlash flexible shaft couplings, overload protection devices, and keyless shaft bushings help you achieve consistent and high-volume throughput with their high precision designs and construction. Designed for reliability and low maintenance, our motion control components also reduce equipment downtime, equating to better profitability.  With extensive stock and complete in-house machining capability, we can also provide short lead-times on both standard and custom designs.
Achieve Higher Throughput
Packaging machinery designers have many options for connecting a servo motor to a ball screw, gearbox, or other driven devices. Still, time and again, they prefer the
reliability and high performance
of our flexible shaft couplings. Our packaging machinery couplings handle parallel, axial, and angular misalignment while damping noise and reducing vibration.  
CD® Couplings: These composite disc flexible shaft couplings feature zero backlash and high torsional stiffness for reliable indexing and high cycle rates.
ServoClass® Couplings: These metal disc flexible shaft couplings enable ball screw actuators to acquire a position faster and smoother with added reliability and lower bearing reaction loads.
Schmidt Couplings: These offset couplings are for specialized applications where the coupled shafts have a high parallel offset to each other. Ideal for timing screws and roll drives with a fixed or varying offset.
Prevent Overload Damage
The high operational speeds of servomotors and other packaging machinery components can make your equipment susceptible to jams, overloads, and other damage-causing issues. Our Overload Safety Couplings respond to these issues by disconnecting the power source and protecting the equipment and product being packaged.
Torq-Tender® Overload Safety Couplings are tamper-resistant mechanical torque limiters that provide reliable overload protection, including single-position reset to maintain you packaging machine's synchronization.
H-TLC Overload Safety Couplings are field-adjustable mechanical torque limiters that are inherently corrosion-resistant for harsh environments.
Reduce Downtime with Faster Changeovers
Minimizing downtime is critical for any production line. Our
keyless shaft bushings
eliminate the need for shaft keyways and are designed specifically to help you mount and dismantle shaft components easier, faster, and more precisely.  Get your packaging machinery up and running faster with our ETP® series hydraulic-based keyless shaft bushings or our PSL Posi-Lok® series of mechanical-based keyless shaft bushings, both proven to deliver efficient motion control.
ETP Keyless Connections are the ultimate in precision keyless bushings that offer the fastest (single screw in many cases) and most precise mounting of shaft components.  Many models are rated for thousands of cycles for high changeover rates.
Posi-Lok Keyless bushings are mechanical locking devices well proven in the packaging industry.  We offer Posi-Lok bushings in broad range of styles, sizes (for English and metric shafts), and materials.
Custom Motion Control Components for Packaging Equipment
We offer hundreds of standard coupling options but recognize that some applications have specialized and unique requirements.  Our customization capabilities include in-house design, testing, and production of custom motion control components.
Our engineering team offers full design assistance and has the experience and expertise to tackle any machine challenge. Get your
customized parts
quickly and in any quantity, from just one piece to several thousand. Send us your application requirements, and we will design a custom motion control component that meets or exceeds your exact specifications.
High-Performance Motion Control Components for Packaging Machinery
Zero-Max motion control components help users increase output and profitability by improving the performance of your packaging machinery. Whether you need IP65 rated right angle gear drives for wash-down environments or high-performance servo-rated couplings for cleanroom applications, we have the solution you need.
For more information on packaging machinery components, contact us or find your local sales representative.