Packaging Machinery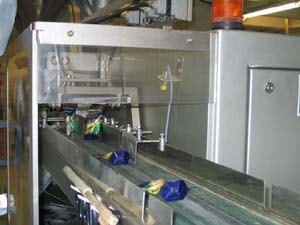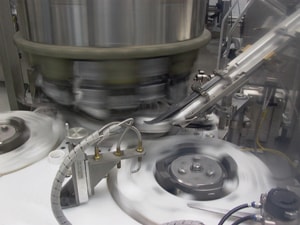 Speed, precision and reliability are crucial to packaging applications. The faster a product can be packaged, the higher the value of the packaging machine. Zero-Max offers several motion control products that will help packaging machine designers achieve higher performance. Designing with Zero-Max components will improve machine speed and ensure that the system is less prone to breakdowns.
With increased use of servo motors in packaging machines, the high precision and robust design features of Zero-Max zero backlash CD couplings and ServoClass couplings are a preferred choice. While packaging system designers recognize that there are many options for connecting a servo motor to a ball screw, time and again they prefer the reliability and high performance of Zero-Max flexible shaft couplings.
To help in the designing process, consider these Zero-Max options:
CD couplings - ideal for high fatigue applications such as indexing and high speed reversing loads.
Schmidt couplings – offset couplings that are ideal for roll drives or applications with a fixed or varying shaft offsets.
Crown Gear Drives – for turning right angle motion in mechanical systems.
ServoClass couplings – enables ballscrew actuators to acquire a position faster and smoother with added reliability and lower bearing loads.
Variable Speed Drives – great solutions for secondary drives or to fine tune a speed in out feed conveyors
Torq-Tenders – overload safety couplings that are tamper resistant, mechanical torque limiter.
Roh'Lix – linear actuators with a built in overload protection and requires no lubrication.
ETP – shaft locking bushing for precise, easy mounting and dismantling of components on a shaft.
Phas- Lok – simple and positive phase adjustment for chain drives.
For more information on components for packaging machinery, contact us or click here to find your local sales representative.