P.Q.S.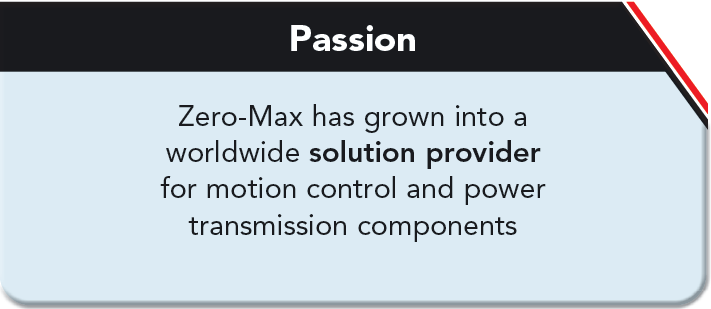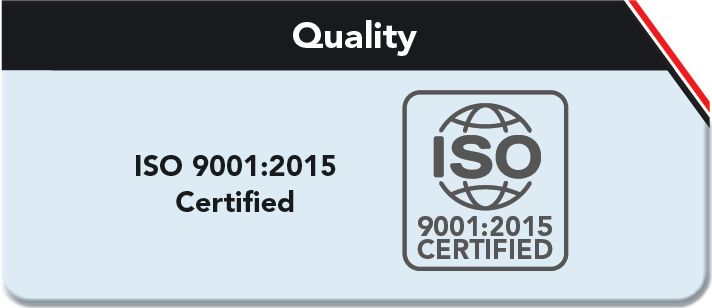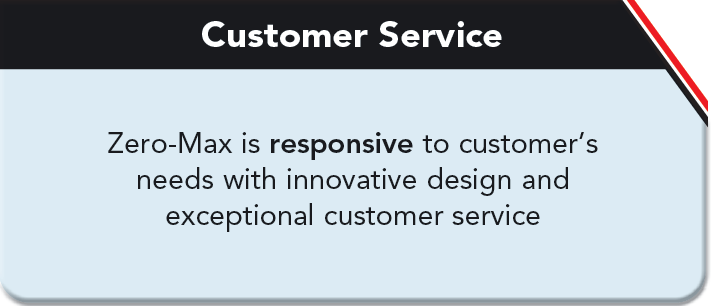 Our focus at Zero-Max is to provide superior components with
Passion, Quality, & Service (P.Q.S).
At Zero-Max, we are passionate about our Company.  We are a vertically integrated manufacturer with engineering, sales, manufacturing, and quality all in the same building.  We work together for our customers to assure the most reliable offering in the industry.  We are known for our extensive product offering and customization capabilities.  
We use the latest tools, state-of-the-art inspection equipment, and our production is executed with modern CNC machinery, all which ensures that our products have the accuracy, reliability, and consistency required for the demanding applications we serve.  We have over 7 decades of experience in manufacturing motion control and power transmission components.
Click here to view our
ISO Registration Certificate
.  
Zero-Max is organized with the customer in mind.  We are intentionally structured to provide immediate and concentrated resources to solve customer challenges in a timely manner.  In addition to our headquarters in Plymouth, MN, we also have a division in Denmark, strategic world partners, and both distributors and
sales representatives
across the globe.
Contact us
for more information about our products or
request a quote
!