Wind Turbine Composite Disc Couplings
A wind turbine coupling must be able to withstand extreme winds and adverse, ever-changing climate conditions to maintain high levels of performance and avoid costly turbine downtime. With that in mind, Zero-Max has developed an advanced, all-in-one disc coupling solution for many wind turbine drivetrains.

Our Flexible Composite Disc Couplings and Torque Limiters continue to be a preferred source for many new turbine installations as well as after-market upgrades/replacements. The unique design of the patented composite disc-packs used in Zero-Max wind turbine couplings allows for maximize performance and field-proven reliability. Zero-Max Couplings are designed and engineered to exceed the typical operational life of standard driveline couplings.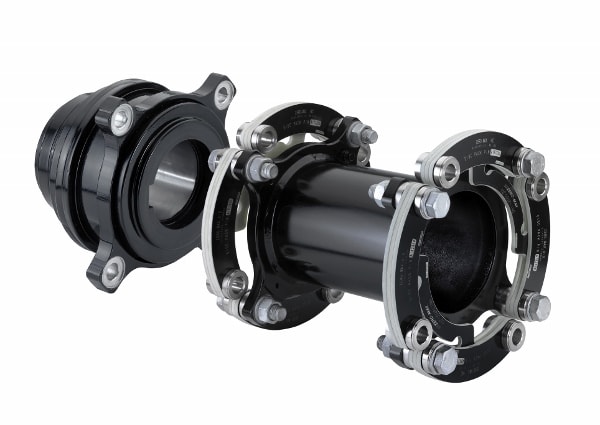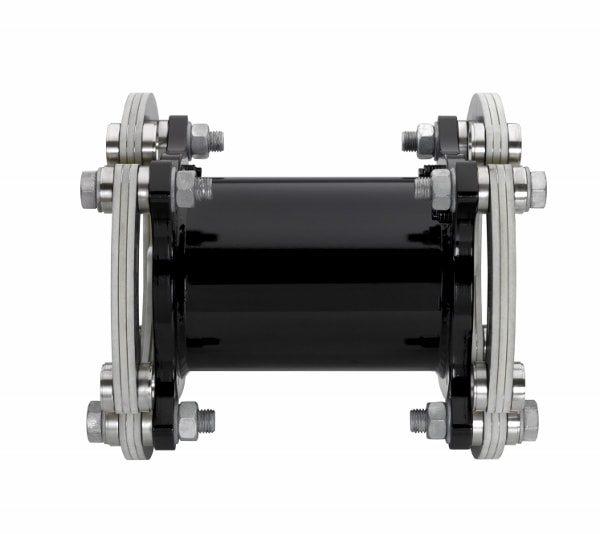 Patented, Proven Disc Coupling Design
Zero-Max's flexible composite disc wind turbine couplings feature a unique, patented composite disc design that can withstand harsh environmental conditions.

Our flexible, dielectric composite disc couplings provide electrical isolation to nullify current leaks from the generator into the gearbox, helping to prevent damage to bearings and teeth. Zero-Max's intelligent design minimizes reaction loads while providing the required torsional stiffness value to suit these demanding drivetrain requirements.

The composite materials used in our wind turbine disc couplings are designed and tested to withstand a wide range of environmental conditions, including moisture, chemicals, and extreme temperatures from -57° to 121°C (-71° to 250°F). Used in conjunction with our wind turbine torque limiters, our composite disc couplings provide the highest level of overall protection for modern wind turbine drivetrain requirements.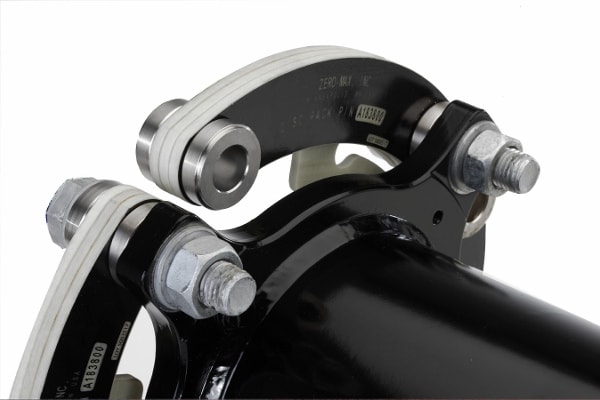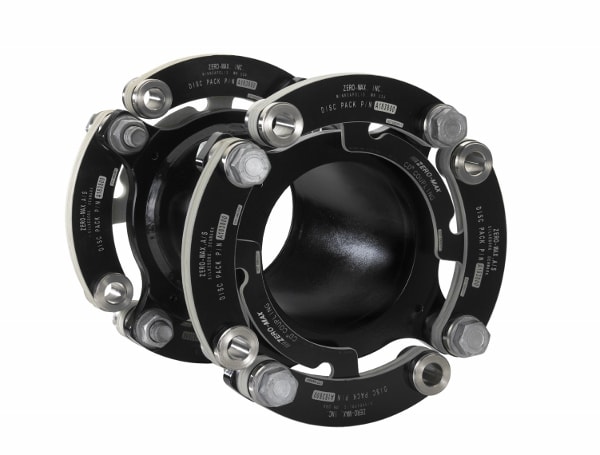 Flexible Composite Disc Couplings for Wind Turbines
Can directly interchange with many wind turbines' original high-speed shaft couplings
Robust Torque Capacity to handle the harsh operating environment
High Misalignment Capability and Electrical Isolation properties to protect mating components
Extreme Fatigue Endurance to maximize life
Light-weight and easy to install – both on the production floor or in the field
Field-Proven to operate decades with no maintenance
Lower life cycle cost (LCC)
All components meet or exceed C4 high corrosion resistance standards
Manufactured to ISO 9001:2015 quality standards
Zero-Max offers solutions for the following Wind Turbines
| Turbine MFG | Turbine Model | Coupling | Torque-Limiter* | NOTE** |
| --- | --- | --- | --- | --- |
| Acconia/Nordex | AW-1500 | X | X | |
| NEG Micon/ Vestas | NM44/NM48 | X | | |
| NEG Micon/ Vestas | NM52/NM54 | X | | |
| Pioneer Wincon | P750/49 | X | X | |
| RRB Energy | PS600 | X | | |
| Siemens-Gamesa | G47 | X | | |
| Siemens-Gamesa | G5X | X | X | |
| Siemens-Gamesa | G8X/G9X | X | X | GEN2 & GEN3 |
| Siemens-Gamesa | G114 | X | X | 50 Hz Only |
| Unison | U88/U93 | X | X | |
| Unison | U113 | X | X | |
| Vestas | V47 | X | | |
*
Zero-Max Torque Limiter designed to work in conjunction with Zero-Max Coupling. In most cases, the Torque-Limiter is provided standard with Coupling solution
**
Replacement Disc-Packs available for other models
Contact Zero-Max
today for wind turbine torque-limiters for your application.