Printing & Converting Machinery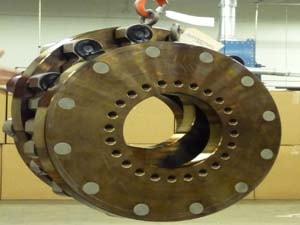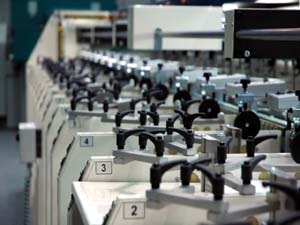 High speed registration is vital in printing and paper converting applications. Web fed material must align perfectly for sharp print registration and for high quality laminating, die cutting, embossing and slitting operations. Zero-Max offers printing press and paper converting system designers a full range of motion control components to improve system speed while ensuring quality product output.
With increased use of servo motors in these machines, the high precision and robust design features of Zero-Max CD couplings and ServoClass couplings are a preferred choice. While printing and converting system designers recognize that there are many options for connecting a servo motor to a ball screw, time and again they prefer the reliability and high performance of Zero-Max couplings.
To help in the designing process, consider these Zero-Max options:
Schmidt couplings – couplings for offset shafts in roll drives and embossing applications.
CD couplings – high performance zero backlash couplings for servo drives and improved machine registration.
ServoClass couplings – high torsional stiffness couplings for servo drives and improved machine registration.
Torq-Tenders – tamper proof overload protection.
Roh'Lix – linear actuators for converting rotary motion into precise linear motion, with built in overload protection.
ETP – shaft locking bushing for precise, easy mounting of components to a shaft.
Variable Speed Drives – infinitely adjustable speed drive control for conveyors, rolls, and process equipment.
Crown Gear Drives – smooth, low backlash, and quiet.
For more information regarding high torsional stiffness on print and converting machinery, contact us or click here to find your local sales representative.