Automation Machinery Motion Control Components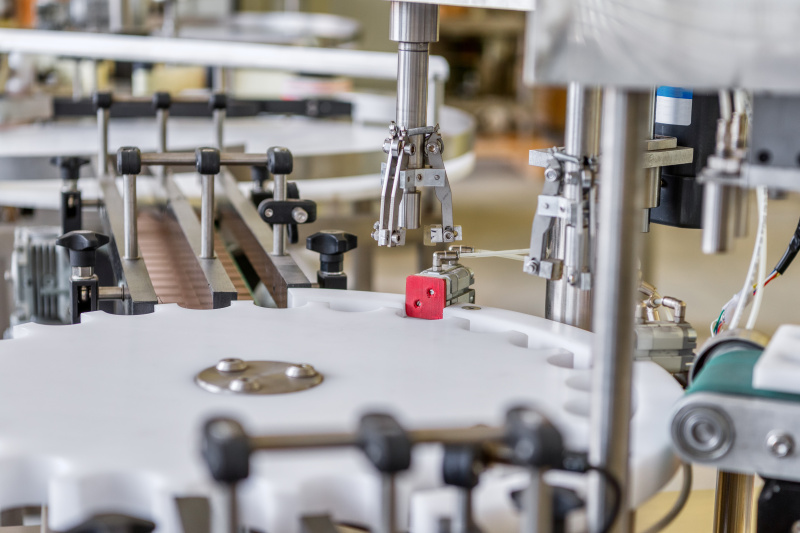 Industrial Automation Machines cover the complete spectrum of industries, from medical and food processing to military hardware and assembly systems. These systems are designed to do things faster and with little or no labor input. To meet the ever-increasing demands for fast, consistent, and repeatable motion, you need motion control components designed to meet the high precision, high-speed, and high-performance needs of automation machinery.
High-Performance Solutions for Industrial Automation Machines
Zero-Max designs and manufactures robust, high-performance motion control components that have been trusted in automation machinery for over 70 years. Designed for precision and durability, our flexible shaft couplings, keyless shaft bushings, and power transmission products undergo application-specific testing to ensure each product meets your demands for performance, durability, and longevity. Versatile designs and high-quality materials, along with extensive customization options, make our products the perfect solution for industrial automation machinery.
Prevent Shaft Misalignment Issues and Improve Efficiency
Flexible Shaft Couplings compensate for shaft misalignment in automated machinery, helping you maximize performance and efficiency while minimizing equipment wear. All Zero-Max flexible shaft couplings have a zero-backlash design with high torsional stiffness for superior positioning accuracy.  The flexibility of our couplings enhances the misalignment capacity without sacrificing torque and torsional stiffness capabilities. 











Increase Output and Reduce Downtime
Automation relies on speed and accuracy —the faster your speed and the less downtime on your production line, the higher your output and profits. Our keyless shaft bushings create precise and secure connections to improve automation machine performance and the keyless design helps to prevent excess shaft wear.  The locking design makes assembly and disassembly fast and easy to minimize downtime.
Reduce Vibration and Prevent Overload Damage
Automation Machines can operate at exceptionally high speeds. With those high speeds comes issues like vibration, noise, jam-ups, and excessive wear. We developed power transmission products for Automation Machines that deliver the performance you need and prevent system damage during jam-ups.
Custom Motion Control Components for Automation Machines
We offer hundreds of standard motion control products but recognize that some automation applications have specialized and unique requirements.  Our customization capabilities include in-house design, testing, and production of custom motion control components.
The engineering team at Zero-Max offers full design assistance and has the experience and expertise to tackle any motion control challenge. Get your
customized parts
quickly and in any quantity, from just one piece to several thousand. Send us your application requirements, and we will design a custom motion control component to your exact specifications.
Trusted Solutions for High-Speed Motion Control Applications
Zero-Max motion control components help users increase output and profitability by improving the performance of your Automation Machines. Whether you need right-angle gear drives for your machine or servo-rated couplings for robotics applications, we have the solution you need.
Send us a message
to discuss your automation machinery challenges or
find a local sales representative
for stock motion control products.