Specialty Machine Motion Control Components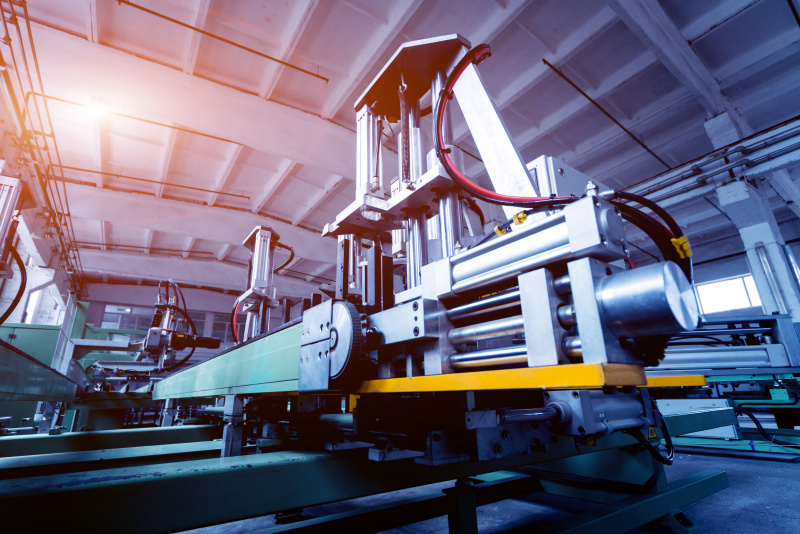 Industrial Specialty Machines must deliver exceptional speed and precision to meet the demands of high-volume production and testing equipment. Auto tire testing machines, industrial printing equipment, and other Specialty Machinery are all designed to do things faster, more accurately, and often have unique requirements. Maintaining high performance under these demanding conditions requires high-precision motors and power train components.
High-Performance Components for Industrial Specialty Machinery
Zero-Max designs and manufactures its Flexible Shaft Couplings, Linear Actuators, Right-Angle Gear Drives, and other products to meet the demands of these challenging applications and has successfully done so for over 70 years. Choose from durable, high-performance materials like steel, stainless steel, and aluminum to accommodate any operating environment. We can also modify or customize any of our motion control components to meet the specifications and requirements of your application.
Prevent Mechanical Issues Caused by Shaft Misalignment
CD® Couplings
: Flexible Composite Disc Couplings handle shaft misalignments while providing high torsional stiffness and zero backlash operation for machines needing reliable indexing and high cycle rates. These couplings deliver exceptional performance for applications involving repetitive reversing, stopping, speed changes, and indexing.
ServoClass® Couplings
: Precision disc-style couplings for use with servo and stepper motors, precision gearboxes, and linear actuators.  They are zero-backlash and offer high torsional stiffness to deliver accurate and reliable performance for your Specialty Machines 
Schmidt Couplings
: These unique offset couplings enable a fixed or variable parallel offset between two shafts and are adaptable to wide variations in radial displacement. The low backlash design provides constant angular velocity and maintains constant registration as shafts undergo radial movement.


Achieve Better Power Transmission
Reliable power transmission is critical in any mechanical application. Help your industrial specialty machinery perform at optimal levels with Zero-Max products including Linear Actuators, Overload Safety Devices, and Right-Angle Gearboxes designed for a variety of applications.
Roh'Lix Linear Actuators:  We designed these threadless linear actuators for horizontal and vertical linear motion applications. Built-in adjustable automatic overload protection helps prevent damage, avoiding potential downtime without additional clutch mechanisms.  
Torq-Tender® Overload Safety Devices: When used as a coupling, these motion control components can function as both a flexible shaft coupling and mechanical torque limiter.  Other configurations include chain/sprocket or belt/pulley drives requiring overload protection. The quick and reliable release prevents system damage when jam-ups or excessive loading occurs. This tamper-resistant design is self-resetting and can be configured to release at different torque ratings.
Crown Gear Drives: Right-angle gearboxes deliver reliable, efficient power transmission for Specialty Machines used in manufacturing and machine-drive applications. A compact design utilizing quiet spiral bevel gear operation makes Crown Gear Drives an excellent choice for your specialty machinery. Standard and IP65 rated nickel-plated Crown Gear Drives are available from stock.
Custom Motion Control Components for Specialty Machinery
We offer hundreds of standard motion control products but recognize that some applications have special requirements.  Our engineering team offers in-house design, testing, and production services to meet your custom motion control component requirements.
Zero-Max offers full design assistance and has the experience and expertise to tackle any design challenge. Get your
customized parts
quickly and in any quantity, from a single component to several thousand. Send us your application requirements, and we will design a custom motion control component to meet or exceed the exact requirements of your application.
Ask About Our Standard and Custom Motion Control Products
Precision, quality, and performance have built our reputation as a trusted motion control component manufacturer. From stock to custom, we have the right solution for your most demanding applications. Find a local representative to get the parts you need, or send us a message to discuss your application with an engineer.