Zero-Max News
Zero-Max Offers a Variety of Options For Its Posi-Lok® Keyless Shaft Bushing Product Line
May 26, 2021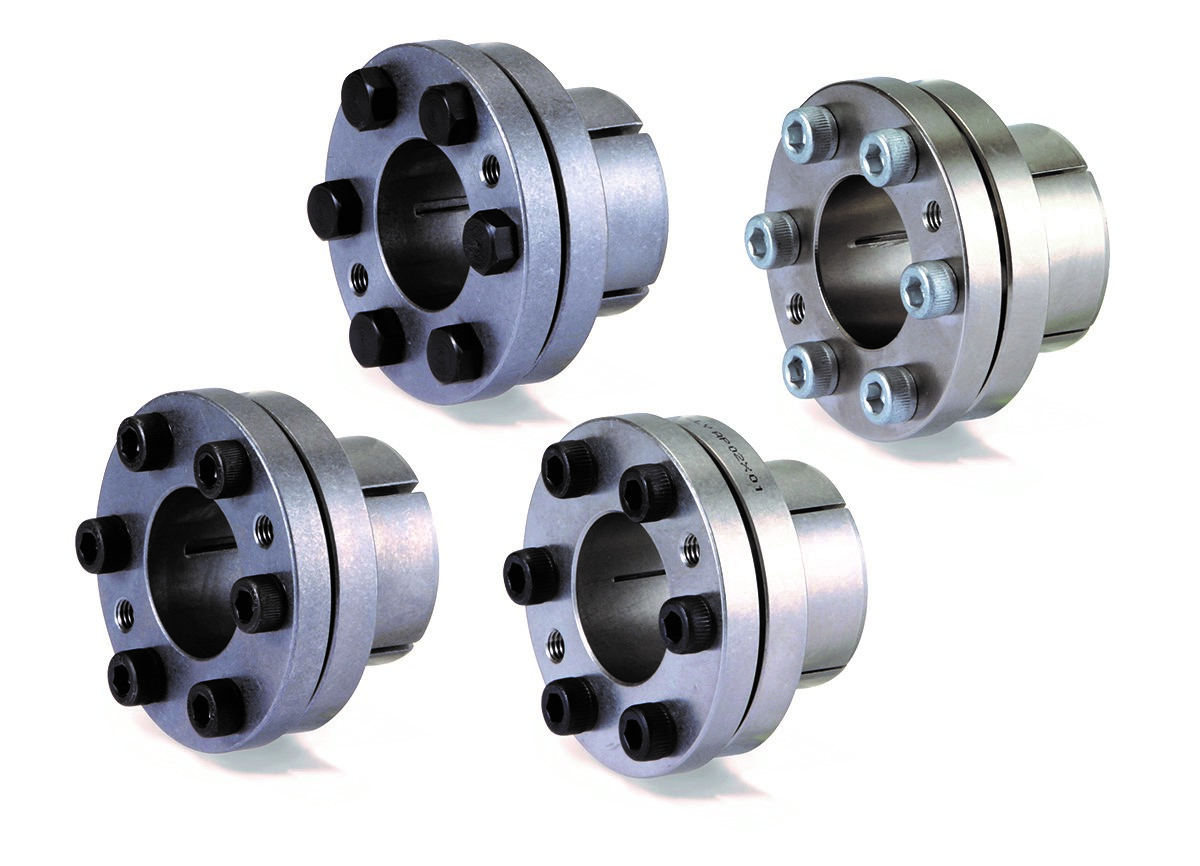 Plymouth, Minnesota:
Zero-Max® offers a variety of options within the
Posi-Lok keyless shaft bushings
(PSL) product line. Options include material choices, plating, and different mounting methods. These options give system designers the ability to select the best shaft locking device for their system. The PSL series allows the user to rigidly and reliably secure shaft mounted components into position for optimal operating results in their machine.
Posi-Loks are a superior shaft-hub locking solution, eliminating the need for keyways which can weaken or cause excess wear to shaft components. All Posi-Lok models easily slide onto a shaft for mounting and provide reliable, zero-backlash performance. They provide excellent concentricity with minimal radial and axial runout. Since the Posi-Lok's field-proven mechanical design does not require a keyway, it reduces machining costs and simplifies installation. The Posi-Lok choices are as follows:
Posi-Lok-K Series
is a single taper, flanged design, and is available in 4 different models, offering the most versatility for machine designers.
With all the versions of the PSL-K series having the same mounting dimensions (shaft diameter, hub bore, and length), there is a variety to choose from to get the ideal arrangement for your machine. The PSL-K series can be interchangeable between the various styles in many applications. The PSL-K series supports Metric and English shaft sizes, and are available for use with shaft sizes from 6mm to 42mm and ¼ inch to 1 inch.
Posi-Lok-G Series
is an economical, dual taper design, offering the highest torque capacity in the Posi-Lok family. It is directly interchangeable with a handful of other brand bushings. It has a flangeless design, so it can be recessed in the bore of the mounted component for space saving. It provides excellent concentricity and offers a great value for your machinery. It is also available in the
PSL-G-C
series, which is a nickel plated version having the same dimensions as the
PSL-G
, adding a corrosion-protected option to the line-up. The PSL-G series supports shaft sizes from 19mm to 120mm.
Posi-Lok D Series
is a single taper flangless design, allowing for a smaller OD and size for the connected component. It is also available in a
PSL-D-C
model with nickel plating for corrosion protection. The
PSL-D
series are available for shaft sizes from 6mm to 50mm.
Posi-Lok M Series
is a single taper design with a stepped flange that provides a self-centering feature and increased concentricity in an alloy steel construction. The
PSL-M
is available for shaft sizes from 20mm to 50mm.
Locate your nearest sales representative, request a quote, or contact us for all your application requirements.