Power Transmission Solutions for Road Construction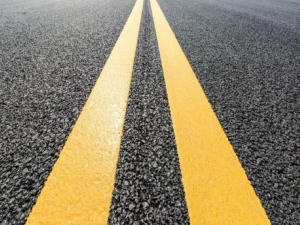 From concrete cutters for road construction to snowplows for road maintenance, the components used in road construction and maintenance equipment need to withstand punishing service and extreme operating environments. Building rugged, reliable, long-lasting road construction equipment requires more than having a solid exterior. Every part, down to the motor and shaft components, must have a robust, high-performance design.
Prevent Costly Downtime Caused by Road Construction Equipment Breakdowns
Zero-Max designs and manufactures reliable and robust power transmission and motion control components for road construction and road maintenance equipment. In these critical applications where the machinery simply must work and downtime is not an option, our heavy-duty products withstand high operating loads and weather extremes.  Our solutions have been field-proven to perform well under the most demanding environmental and operating conditions.
Use our power transmission and motion control solutions to improve heavy-duty road construction equipment performance and to minimize breakdowns and downtime. We design our road construction products for versatility, providing OEMs with reliable solutions for all equipment types and applications.
Road Deconstruction:
• Concrete Cutters
• Road Planers
• Asphalt Zippers
• Pavement Grinding
• Crushers/Screeners
• Blowers
Road Construction:
• Radiator Fans
• Excavators
• Road Graders
• Compactors
• Asphalt Rollers
• Paving and Grooving Machines
Road Maintenance:
• Street Sweepers
• Pavement Marking Equipment
• Road Striping Trucks
• Rotary Brooms
• Water Blasting Equipment
• Auxiliary Hydraulics
Protection for Road Construction Machinery – Save Time and Cost
Road Construction and Road Maintenance Equipment see heavy radial loads from components such as v-belt or timing belt drives, and/or axial loading from components such as centrifugal blowers or axial fans.  Additionally, this equipment is operated in extreme weather conditions and harsh environments that can include high or low temperatures, dirt, sand, salt, snow, ice, and more.  Hydraulic pumps and motors need protection against these loads and operating conditions, as well as protection from contamination in these harsh environments.  This protection saves maintenance time, as well as avoids potential downtime and replacement costs.
Overhung Load Adapters (OHLA®):  Zero-Max OHLAs are designed to handle the high loads and horsepower of road construction machinery. Our designs help extend the life of road construction machinery as well as prevent breakdowns and system failures by isolating radial and axial loads from the machinery's hydraulic motors and pumps.  Our OHLAs are field-proven for use on belt drives, chain drives, fans, blowers, PTO attachments and more. OHLAs also seal out moisture, dirt, and grime to help protect hydraulic systems from contamination.
We manufacture heavy-duty OHLAs with industry-standard SAE mountings (A, B, C, D, E, and F), non-SAE mount options, custom configurations, and shaft sizes up to 3-1/2 inches standard to assure compatibility with your road construction machinery.  Choose from face-mount or foot-mount models in standard SAE sizes with a 2-bolt or 4-bolt mounting design. We also customize our OHLA designs for specific application needs.
Precise and Secure Shaft-to-Hub Connections
Mounted components such as pulleys, cutter wheels, and drums can see stress and wear on the shaft connection from the high torque loads and repeated impact loads often seen in Road Construction and Maintenance Equipment.  V-belts and HTD Timing Belts can require a high installed tension for proper operation, resulting in high radial loads.  A more durable and secure connection is often required for these loads than a typical key and keyway can provide.
The very high radial load and torque capacities of the ETP-Hyloc withstand the rigors of demanding applications such as diamond cutter wheels, high radial loads from belts on pavement grinding equipment, and other large, high-stress applications.
ETP HYLOC®: These Keyless Shaft Bushings position and lock shaft-mounted components in place, resulting in a secure and precise connection that distributes stress evenly around the shaft. The keyless design eliminates wear caused by keyways and its mounting method makes mounting and servicing easy and fast. The ETP-Hyloc's mounting method also allows for a precise mounting location for the mounted component.
Modified and Custom Road Construction Machinery Components
Whether you need a few design tweaks or a completely customized solution to deliver the best performance, Zero-Max has you covered. We have the application expertise and design tools needed to evaluate your specific road construction equipment application.
With an extensive inventory and complete in-house machining capabilities, we offer short lead times on standard and custom motion control solutions for road construction machinery. Our engineers provide full support and can work from your specifications to design a
custom product
for any quantity from a single piece to several hundred.
Additional Power Transmission Solutions for the Road Construction Industry
Zero-Max manufactures additional standard, modified, and custom power transmission and motion control solutions for road construction machinery that is subjected to high operating torques and harsh environments. 
CD® Couplings:
Our heavy-duty CD shaft couplings are used in this industry due to their high torque capacity, high misalignment capacity, and their ability to withstand the extreme environmental and demanding application conditions.
Designed and engineered to last, our high-performance components deliver the perfect combination of durability and performance.  Our in-stock standard Overhung Load Adaptors, Shaft Couplings, and Keyless Shaft Bushings are available for immediate shipment.
Contact us for more information on heavy-duty road construction equipment components.