Motion Control Solutions for CNC Machine Tools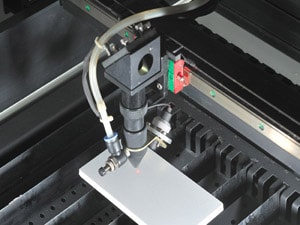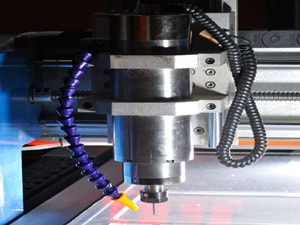 Precision, high-speed operation is essential in today's CNC machine tools. Many of these systems are designed for unattended 24/7 operation requiring dependable drive train components. Zero-Max offers a line of motion components proven in the most demanding machine tool applications including waterjet cutting machines, multi-spindle screw machines, CNC machining centers and a full range of custom machine tools.
With increased use of servo motors in today's machine tools, the robust design and high precision features of ServoClass couplings and Zero-Max CD couplings are a preferred choice. Although there are many options for connecting a servo motor to a ball screw, over and over machine tool designers choose the reliability and high performance of Zero-Max overload safety couplings:
To help in the designing process, consider these Zero-Max options:
ServoClass couplings –demanding servo applications need high torsional stiffness in couplings.
Schmidt couplings –offset shafts benefit from these precise couplings.
Crown Gear Drives – right angle gear box ideal for changing shaft orientation at 90° from input direction.
ETP – keyless shaft locking bushing for precise, easy mounting of components to a shaft. The ETP connection is infinitely phase adjustable.
Roh'Lix – linear actuators that convert rotary motion into precise linear motion.
Variable Speed Drives – perfect for when mechanical systems require infinitely variable speed control.
CD couplings -- high performance composite disc couplings for the most punishing conditions.
For more information on the various machine tool components available, contact us or click here to find your local sales representative.