Dynamometer Couplings & Test Machinery Couplings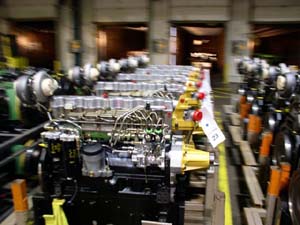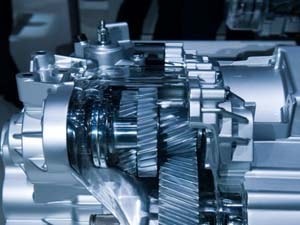 Noise, Vibration, and Harshness (NVH) Testing, as well as other end-of-line qualification tests, are essential to quality control in both R&D and manufacturing. Test equipment often needs to be versatile to perform a variety of different tests for design work.  Mechanical components capable of handling the high input speeds, dynamic loads, and high output torques of these tests is critical to dynamometer and other heavy-duty test machinery performance. Couplings and other devices must perform to perfection in order to ensure accuracy of the data generated by the test equipment.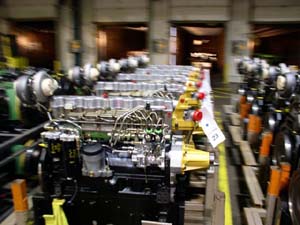 Precise, robust, flexible designs, and reliable performance at high speeds are key factors in selecting your test dynamometer couplings and other test machinery components. Designing your test machinery with our high-performance couplings and other motion control solutions will help you maximize test speed and ensure test accuracy.
Zero-Backlash Couplings for Test Machinery
Zero-Max designs and manufactures a full range of test machinery coupling and keyless bushing designs to handle aggressive application requirements. The high dynamic load capacity and high torsional stiffness of our flexible shaft couplings make them the ideal choice for accurate data collection with your test machinery. The result is a high-performance solution that provides accurate and reliable system operation.
Improve the Accuracy of Dynamometers and Test Machinery
Many coupling designs can be cumbersome, especially when you need to fit them into a smaller space envelope. Our test machinery couplings are compact without sacrificing performance capabilities. With a wide variety of models available, we can offer a flexible design to fit almost any application. Zero-Max couplings have high misalignment capacity, low inertia, and zero-backlash operation. High torsional stiffness allows for precise positioning and improved accuracy. We also have solutions for fixed, floating, and flange mounting styles of torque transducers. Standard catalog and custom engineered styles are available based on your unique application needs.
CD® Couplings: Our patented composite disc pack design delivers more versatility and better performance than metal disc couplings. We engineered our CD couplings to perform in high-speed applications and to handle high levels of misalignment, while keeping reaction loads low on the connected components. 
ServoClass® Couplings:  Small and lightweight, these servo motor rated shaft couplings deliver ultra-precise positioning and have a compact, lightweight design for use on servo, stepper, and spindle motors as well as precision gear reducers.  ServoClass couplings are also ideal for use in ball-screw and other linear actuator applications.
Control-Flex Couplings: Get accurate speed and positioning feedback from encoders, tachometers, and other instrumentation devices. These flexible shaft couplings handle misalignment, minimize reaction loads, and maintain constant angular velocity and torque transmission.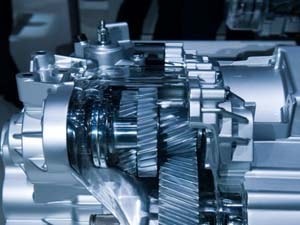 Faster Installation and Changeovers
Many test machines require frequent changeovers of shaft mounted components to accommodate various tests.  Our keyless shaft bushings help you achieve the precise positioning you need quickly, with minimal downtime. The keyless design of our shaft bushings simplifies installation while reducing changeover time to get your test machinery back up and running fast.  Many of our keyless shaft bushings mount with just a single actuation screw for the quickest mount possible.  
ETP® Keyless Bushings: Synchronize your test machinery components and secure your shaft-to-hub connections with high-speed, high-torque Keyless Shaft Bushings. Our ETP hydraulic-based bushings feature extremely low TIR (Total Indicated Runout), fast mounting time, support frequent changeovers, and are ideal for systems where balance and runout precision are required.
Posi-Lok® Keyless Bushings: Position and lock your components to the shaft with the enhanced design of these keyless mechanical shaft bushings.  The Posi-Lok's features pair high torque transmission with excellent radial concentricity and minimal axial runout.
Modified or Custom Test Dynamometer Couplings
All our test dynamometer couplings and keyless shaft bushings can be supplied from our standard catalog offering or
custom engineered
to your specifications. Our in-house engineering team offers complete design assistance and has the expertise to problem-solve any test machinery challenge. We can modify an existing design, or just send us your application requirements and we will take care of the rest. Get your test machinery couplings quickly and in any quantity, from a single part to several thousand.  
For more information on dynamometer and test machinery component solutions, 
contact us
 or click here to find your 
local sales representative
. We look forward to helping you improve test dynamometer performance and solve your mechanical challenges.