Agriculture Equipment Components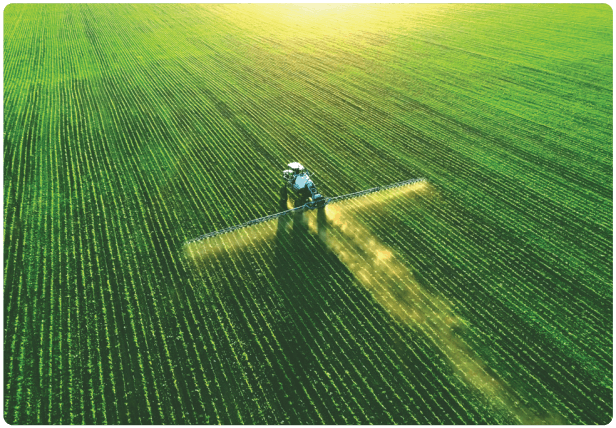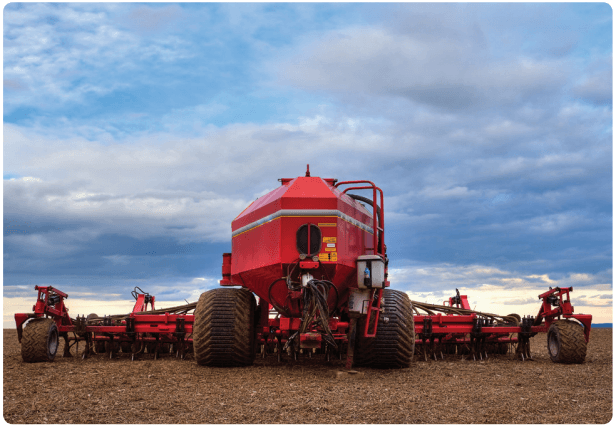 The agriculture industry requires larger, heavier-duty, faster and more dependable operating systems to compete in today's global economy. Often guided by Global Positioning Systems (GPS), modern farming machinery needs to operate with precision to ensure accuracy and consistency in applications such as seeding, fertilizing, and harvesting. At the same time, the critical nature of these applications requires rugged, robust, and reliable solutions that have been proven to deliver.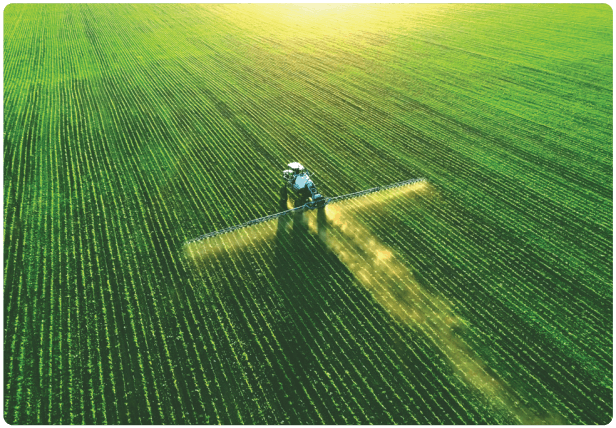 Demanding and harsh operating conditions like those found in the agriculture industry place significant demands on mechanical systems. However, installing system components designed to handle these challenging applications can prevent breakdowns and costly downtime while improving performance and overall efficiency.
High-Performance Solutions for Heavy-Duty Agriculture Equipment
Zero-Max offers standard and custom-designed components for the agriculture industry. As a trusted supplier for over 70-years, we understand the unique needs of components used in agricultural machinery. Our high-quality components are designed for demanding, high performance farming equipment applications, and help improve machine performance and reliability while preventing breakdown.
Achieve More Precise Seed and Fertilizer Distribution
Precision and control are essential in ensuring even, consistent seed and fertilizer distribution. We designed these low-maintenance power transmission products to be affordable as well as easy to install and operate.  Zero-Max components have been successfully used on a wide variety of seeding, fertilizing, and turf-care machinery.

Adjustable Speed Drives: Use Zero-Max Adjustable Speed Drives on your seed or fertilizer metering equipment. These components support higher input speeds and have been used in applications ranging from air seeders to plot seeders for decades.  They provide an infinitely adjustable ratio for fine metering adjustments and allow "on-the-fly" setting changes that enables GPS adjustment for variations in crops and soils.
Reduce Agriculture Equipment Downtime
Even low-speed equipment is susceptible to overload under demanding operating conditions. Mechanical overload not only causes premature component wear but increases the risk of equipment failure.  Chain- or Belt-driven components and fan/blower drives are especially susceptible to these risks. Protecting these components from external loads and extreme operating environments can significantly extend the life of harvesting equipment, manure injection systems, and other heavy-duty agricultural machinery.
Overhung Load Adaptors (OHLAs): These components help prevent equipment breakdown and system failures by providing radial and axial load support for the machinery's hydraulic motors and pumps, while also protecting their shaft seals and the system from the operating environment.   OHLAs have been field-proven over decades for use on belt-drives, chain-drives, radiator fans, blowers, and more.  Non-SAE and SAE A-F mount options are available. We also do custom designs!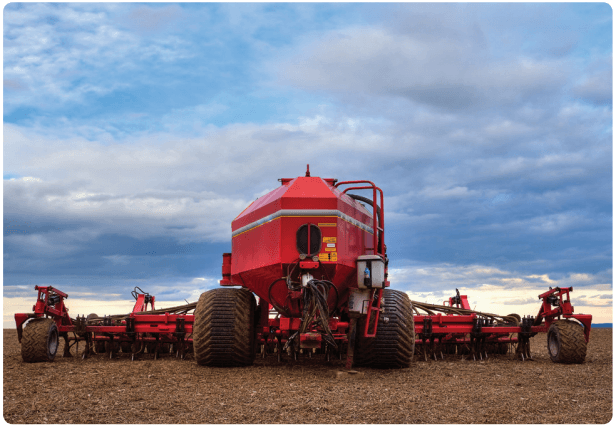 Custom Mechanical Components for Agriculture Equipment
We manufacture hundreds of standard components for heavy-duty farming equipment and can customize or modify any of our products to meet your unique needs. Our in-house engineering team offers full design assistance and testing and has the experience and expertise to tackle any application challenge.
Submit your application requirements, and we will design a
custom component
that meets your specifications and exceeds your expectations. Get your customized parts quickly and in any quantity, from just one piece to hundreds.  
Durable, High-Quality Components for the Agriculture Industry
Zero-Max manufactures standard, modified, and custom components for heavy-duty agriculture machinery. Designed and engineered to both perform and to last, our high-quality components deliver the perfect combination of precision and durability.
Our in-stock agricultural machinery components are available for immediate shipment.
Contact us
 or
request a quote
for more information on custom and modified components.